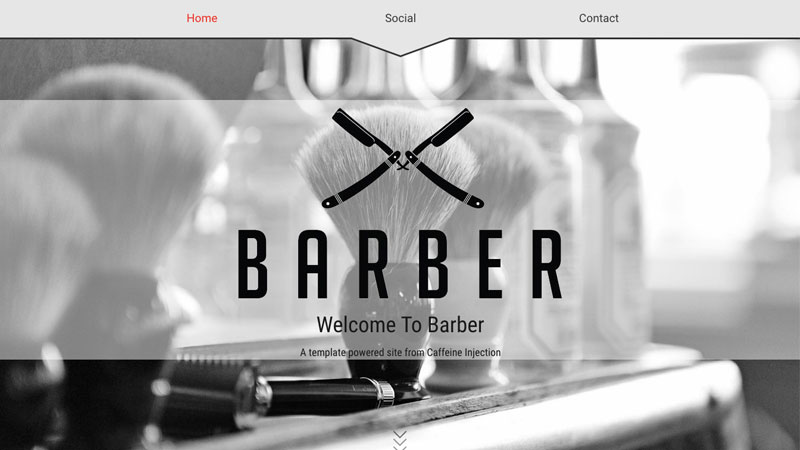 Barber
**UPDATED: Barber now includes our feature rich booking scheduler. Add all your services and as many staff as you wish (no additional charges), take and manage your appointments online!
See the demo site for more details..**
Barber is a simple self-updating website (CMS) designed for the barber business but customisable to suit many different sectors where appointment booking, opening times and services/pricing need to be displayed.
Al content areas of Barber can be edited by the site owner on any device, with no special skills required. If you can post to Facebook, you can update the site!
Barber consists of three standard pages: Home, news and contact. The news page uses our Tumblr plugin for the main news feed. Using this you simply add your news articles to Tumblr, from anywhere on any device, and it's automatically displayed on the Barber news page. We can also add your Facebook feed to the news page if required.
Barber costs £150 to setup, whereby we will customise the site to suit and add your content. You then update yourself as and when you want. Ongoing costs are only £20 for our regular hosting package.
<div style='font-size:28px; color:#333333;'><i class='fa fa-arrow-left'></i>Back To Main Page</div>