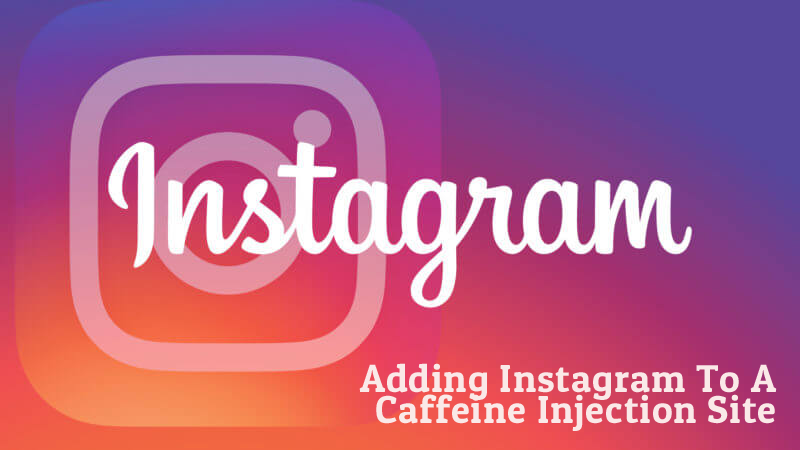 Add Instagram To Your Website
Want to have your last few Instagram posts automatically added to your Caffeine Injection built website? No problem.
Today we launch our new Instagram addon, and it's bloody brilliant!
Instagram is an excellent platform for sharing photos and images relevant to your business with the rest of the world. Adding photos to Instagram is super easy and can be done from any mobile device.
Adding new images to your website is a great way to keep it looking fresh and current, and now, with our new Instagram addon it dead easy too: Just add your new images to your Instagram account and as if by magic they will instantly appear in your website.
Cool, eh?
We can add the new Instagram addon to almost any page on any website we've built. We've also got a range of ways to display the images, either one at a time, a scrolling slide of a grid formation.
Check out an example below. To see more and learn more about the addon, go here.
Our Instagram addon is infinitely customisable to perfectly fit your website and requirements, just tell us what you want and we can make it happen.
Auto Scroll
This is an example of our Instagram addon working in quad column mode with auto scroll enabled. On a small screen device, this setup reverts to a single column.
Users can scroll through your most recent posts using the left and right arrows.
This block can be placed anywhere on any page, if you have more than one Instagram account we can add several, either next to each other or in separate places.
Back