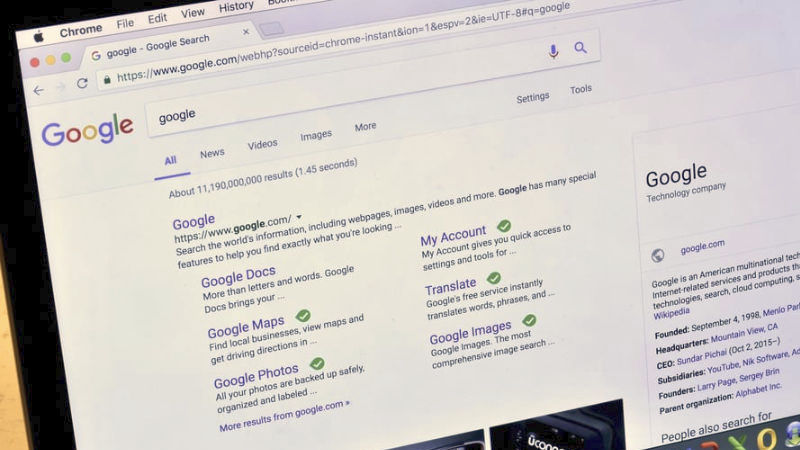 Google My Business
UPDATE: Read about two recent Google My Business case studies here.
Google My Business (GMB) is a free business directory and much more. It's a place to list your company contact details and your services. It can also be a simple blogging platform.
GMB is all about local business. If you are a local business that appeals to local people, by making the most of GMB, you can leapfrog to the top of page one of Google search results. Something many pay a fortune for.
Imagine that? If you're a local plumber, aerial installer, or even website designer, if you catered to a local market, how much more business would you get it, you were listed at the top of page one of a Google search?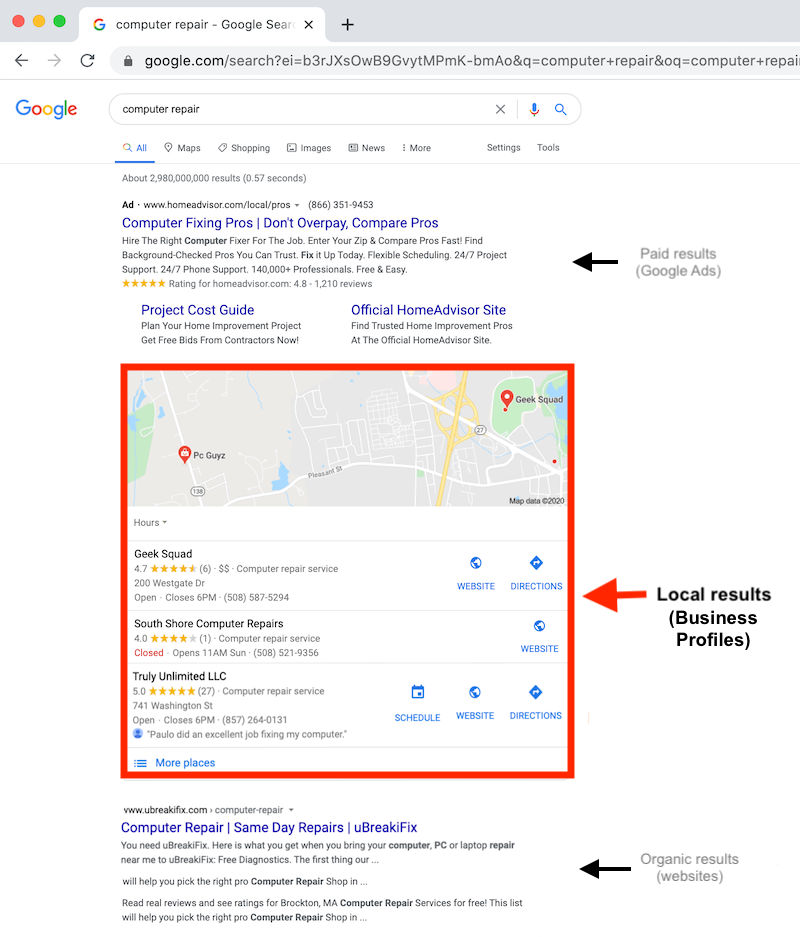 The image above explains what GMB is, and where the search results appear on page one.
At the top, you have the paid-for adverts.
Directly below these, you have the GMB results.
At the bottom, you have the organic results.
The GMB section on page one of any search result normally display only the top four or five businesses, this is often called the "golden four". This is where you want your business to be. Users can access more local results by clicking the little "More Places" link. But really, you want to be in that top four.
From this single image, you can see just how powerful and potentially business-changing this service is. It really can get you at the top of the homepage, for free.
Do I need to use an agency to get the most from GMB?
The quick answer is no. Anyone can set up a GMB listing.
But, Google has a knack for making even the most simple tasks seem complicated (if Google gave cooking lessons making toast would be a four-hour "how-to" video!). To get the most from G<B and get your business on page one you do need to understand how Google do things, how to put the right bit of information in the right place, how to produce good copy and great look images. And above all else: How to do all this in the way that gets the best results.
And that is where we, or an agency that offers this service, comes in. We know our way around Google. We know what they like and how they like data presented.
And then there is the upkeep: For long-term results, your GMB profile needs to be monitored and tweaked. It needs to be regularly updated and maintained so that Google doesn't think it's a dead business and drop it down the rankings.
If you can do all that, you don't need us. But if not, it might be worth a chat.
Learn more about our Google My Business services here.