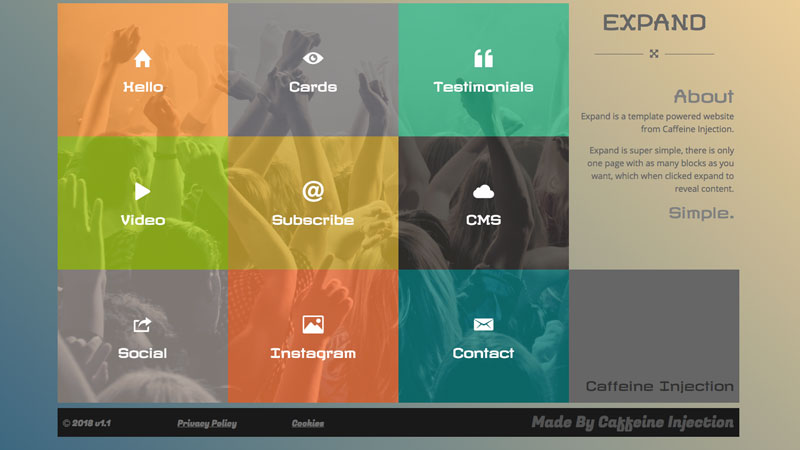 Expand
Set Up From £150 / €175
Monthly Subscription & Hosting From £10 / €12 a month
Expand is a uniquely styled "tile" based website designed to act as a repository for your social media activity.
Instead of having a traditional menu system, the home page is made up of tiles, that when clicked expand to reveal their content. Each tile can contain whatever content you want, but it's best suited to feeds from your social media accounts like Facebook, Instagram, Twitter, blogging platform, and so on. We can also include a "what's on" calendar controlled by any calendar app on any device.
Expand can contain as many tiles as you want, but we suggest between four and eight works best.
Expand is perfect for any entertaining venue, performer, influencer and a whole host of other uses.
We can style Expand to suit your own business by changing the images, icons, fonts, colours and logo.
Visit Demo
<div style='font-size:28px; color:#333333;'><i class='fa fa-arrow-left'></i>Back To Main Page</div>