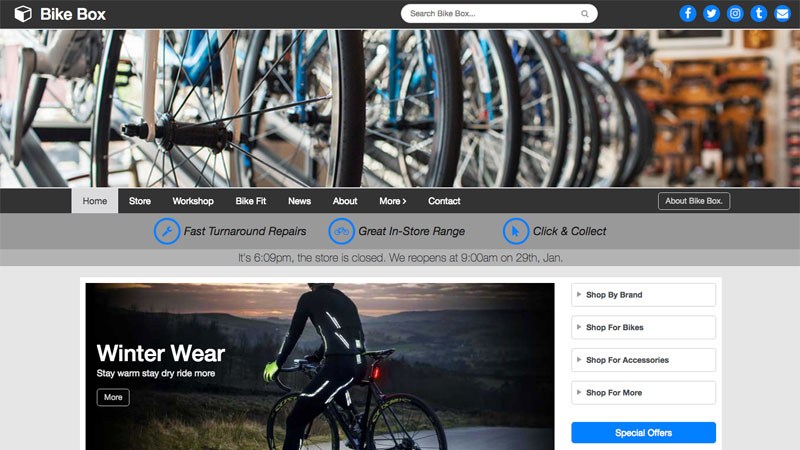 Bike Box
Set Up From £300 / €350
Monthly Subscription & Hosting From £30 / €35 a month
Bike Box is a classically designed online retail store with traditional sidebar product links, dynamic product panels, image slides and multiple advert sections.
As the name suggests we have demo'd this template as an online bike store, but it can be easily adapted to suit any online retail sector.
For Bike Box, we have drawn on our extensive online retail experience to ensure all the legally required pages and content are included out of the box. With 18 years of experience in this area, we can guide help guide you in the right direction.
Bike Box is demo'd with our Online Product Catalogue, an enterprise-level ecommerce solution suitable for any product range. We manage this platform as part of a monthly management contract, which starts at £100 / €115 a month.
If you'd like an online store solution that you can manage yourself, we can install our Simple CMS Store for an additional £100 / €115 setup and £10 / €12 per month subscription.
Visit Demo
<div style='font-size:28px; color:#333333;'><i class='fa fa-arrow-left'></i>Back To Main Page</div>